Municipalities
Offering convenient and secure access to cash for all citizens
Access to cash is a valuable service that helps local economies grow and we believe everyone should always be offered payment choice. Now more than ever, banks are withdrawing their branch and ATM services, so our aim is to support local and rural communities to ensure there is secure and convenient access to cash for every single resident or visitor.
With our "ATMs in the Community" Program, we reduce the need for rural communities to travel to larger cities and towns by providing a valuable cash service, right in the centre of your community.
And furthermore, we adapt our ATM designs to respect the environmental and cultural legacy of the cities and the communities that host us, and we have worked with local municipalities, heritage departments, and local artists to make the ATM not only a key feature, but a work of art! We want our ATMs to stand out for all the right reasons. In areas of historical importance, we will work hard with the municipalities and relevant offices to ensure the ATM is not only installed sympathetically to the location, but if the ATM is removed, we will return the location back to its original state.
Benefits for the municipality:
Valuable service to the citizen and visitor
Choice of payment method
Support local economy
Increase spending at local businesses
No more cash deserts
Substitute to a bank-branch closure
Positive publicity
Community advertisement possibility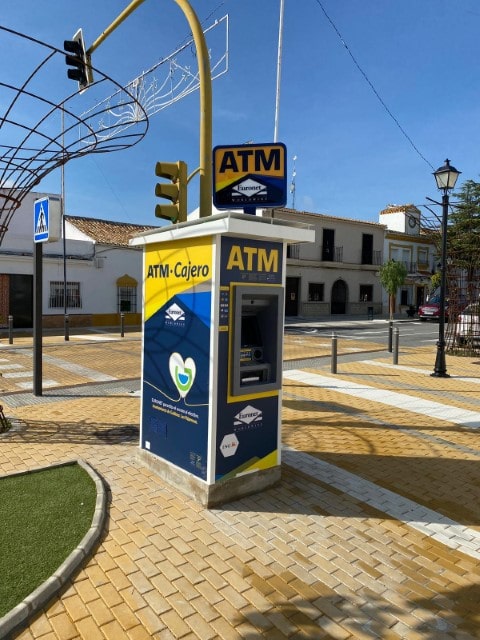 Contact us
I'm interested in a new ATM for my business